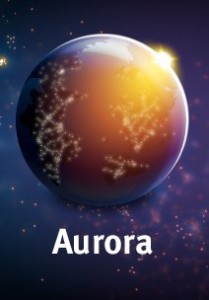 We've heard about Beta and Alpha Testing , an initiative by The Mozilla.org community is now taking Web Browser Development a step ahead to enhance user experience such the end user gets the best out of their Firefox Web Browser.
Although this posts seems to be a bit late but yet it seemed quite informative for people who would like to experiment, test, and provide feedback on your favorite web browser. Firefox Aurora an interesting platform involving the core user himself to help deliver the best version of Firefox ever made.
For folks who are interested to contribute to both Firefox and The Mozilla Community, download Firefox Aurora to get a pre release of the upcoming newer version of the browser version being developed. Major benefits that one draws is an experimental environment where one can see, feel, and provide feedback on bugs, likes, dislikes and overall improvements, also getting an access to a vast range of developer tools which are planning to be implemented.  Focus on newer and distinguished web technologies i.e. HTML 5 are a few to name of.
This Initiative is also keeping in view the developmental cycle for Firefox, the cycle for a new release stands still with a 6 week developmental process and 12 week stabilization process rather than an yearly release as it used to happen, keeping in view competitors like Chrome and IE.
So Are You In?  For Peeps With a "Yes"
Checkout: http://www.mozilla.org/en-US/firefox/aurora/
Updates and Information of current implementations and activities  on pre test versions can also be found on the Mozilla's Future Release Blog : http://blog.mozilla.com/futurereleases/
Users also have an option to subscribe by email for updates, pre-releases (Aurora Releases) , Beta Releases, Final Version.