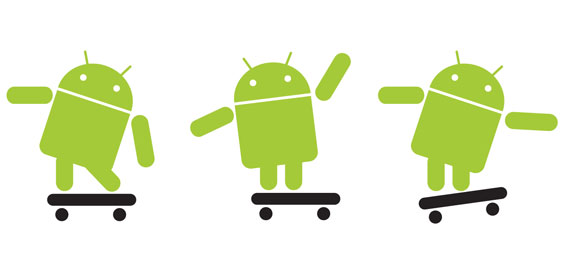 An action packed game bringing out a true ninja while smashing away fruits. This juicy action packed game is very addictive which makes users comeback for better high score and impressive game play. The game features both single player and multi-player gaming via Open feint. Users can also go for a paid version of the game incase they like the free version.
Game Requirements: Android 2.1 or higher.
Ninjump is an exciting game from BackFlip Studios Inc. It is an amazing game with an addictive expression of going higher and higher. The game features a Ninja jumping in by toggling the touch and fighting against various obstacles that include birds, squirrels, and others. The higher you go the more the action is involved. I would recommend this game personally because I like to play it when I get time. The game also has brilliant graphics and requires concentration and spontaneity while playing
Game Requirements: Android 1.6 or higher.
Get ready for a full throttle experience of the underground world with Contract Killer. The game exhibits 17 unique gameplay levels with 20 distinguished weapons for an final war ground. Target you enemies by zooming and going for that headshot.  Be ready to be an assassin or an enforcer. If you don't play smart you are dead.
Game Requirements: Android 2.0 or higher.
GT Racing: Motor Academy Free+
Gameloft the developer of the most played games of Android smartphones brings the thrills and shifts of the racing arena at your fingertips. The game is absolutely free with more than 111 car models to cash-in for from 26 manufacturers.  Also if you are interested in buying Gameloft apps at 0.99$ for Android you can check out this post as well: Gameloft year end sale! Games at 0.99$ for Android, iPhone and iPad
Game Requirements: Android 2.1 or higher.
Card games are a boom especially for people who know to play them smartly. The game allows you to engage in with real players from the Android Network and the Facebook Community. You can also try exploring this as a new opportunity  particularly for users who don't play or are not experts at card games.
Game Requirements: Android 2.1 or higher.
Please share your views with us. If  you have some other free games that you would like to suggest, please do mention them via a comment for users to play more enjoyable games.
FREDH8FCXJ6V