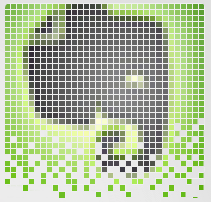 Evernote for Android got its update to version 3.5 which brings along a series of improvements to the application features making it more productive and user friendly. The application adds auto title feature to notes, improved image layout, and save options.
Keys enhancements at a glance:
Auto Titles: This new addition makes it simple and easy to locate and find notes that one has saved  by assigning it a name or title i.e. "Sales Report 2012". In the earlier version this feature was not available making it a tough task for users find an important note or to find it instantly.

Better Image Layout: The image layout incorporates added padding alongside images making multiple images within a single note to be viewed easily with equal spacing.
Save and Continue: Composing long notes in a rush is now quick a steady as the app now allows you to save a copy of the note on to your smartphone or mobile device. Once your work is done press the "Done" button to sync the button and its done.

Bug Fixes: The release also takes care of important bug-fixes with improved reliability and performance.
Evernote For Android : Download Now