Nokia E6 gets an update for Messaging and Calendar app for Nokia Belle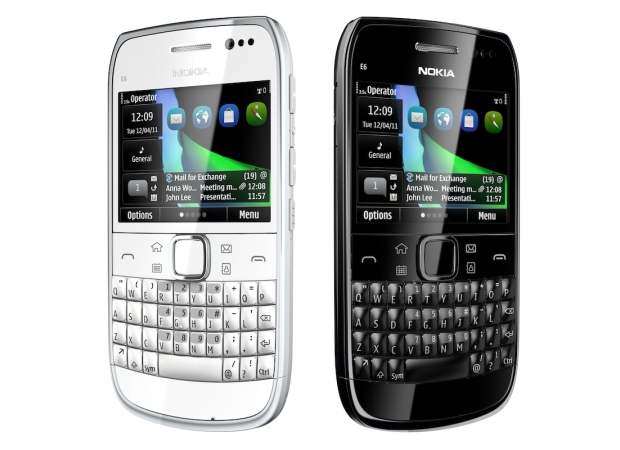 Nokia E6 users running Symbian Belle on to their devices get two small updates for the messaging and calendar app via software update. In order to receive the latest software for the E6 you would be required to update your smartphone firmware to Symbian Belle from Symbian Anna, which can be easily done using Nokia Suite, with the option to backup relevant data and restore it upon update. The latest version for the messaging app (10.00(12)) brings in character count indicator on the top left, while the calendar app (10.03(7)) update handles a fix the Lotus Notes Traveler.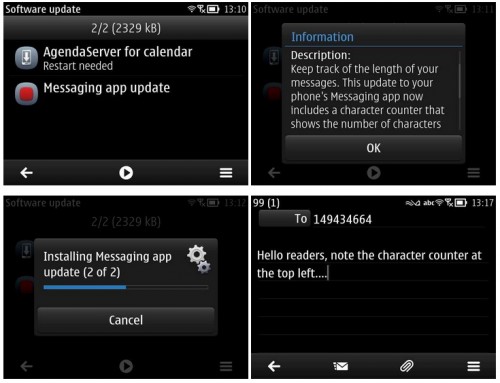 Image Source : Symbian World
We have also read discussions on the calendar update causing failure of flash video playback on the E6, the same had been restored after reinstalling Symbian Belle on the phone. For complete details on the same you may refer to this link. We would recommend users to backup data before updating their phones over software update, as it would ensure complete stability and safety for your data. Upon completing the installation you would be asked to restart the phone and you're done.
We would love to hear your feedback on the same, if you have any queries about the E6 or the update, do leave a comment and we will get back to you at the earliest.