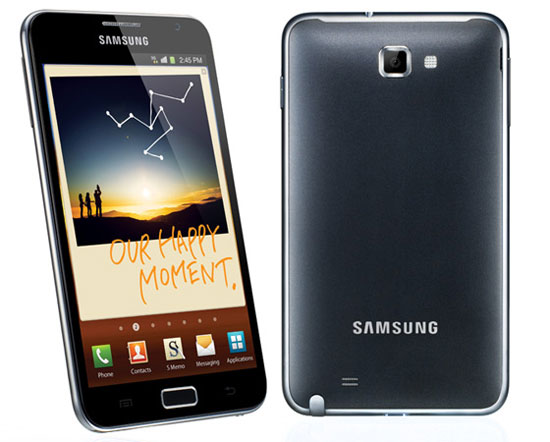 Korean mobile giant Samsung brings goods news for its Galaxy Note users by announcing a "Premium Suite" of apps that would be accompanied alongside the Android ICS 4.0 upgrade, worldwide upgrade schedule for same the begins Q2 this year. The new software suite aims at providing rich multimedia experience with new applications optimized and designed for the S Pen.
The apps that would be a part of the suite include S Note, My Story and Angry Birds Space. S Note is an on the go productivity app to fulfill multiple needs of professionals that includes "Shape Match and Formula Match applications that help correct and digitize geometric shapes and even solve numeric formulas hand-drawn with S Pen". My Story is your companion to show off your creativity, helping you design digital e-cards by integrating content from various sources that include video, images, text, voice, and more. Angry Birds Space, the latest offering from Rovio Entertainment packs in great action and fun for gaming freaks, it also includes a special Galaxy Note level available exclusively for the Galaxy range of devices .
On the Android ICS 4.0 front we would see a completely new UI that offers a redesigned app menu and better multitasking support. The upgrade would showcase latest features like Android Beam, Face Unlock, Snapshot and more.
via Samsung Press