Google Maps for Android update adds some changes that help make user experience even better. The first change includes a completely redesigned navigation menu for Android ICS 4.0 based devices. You may easily view recently searched destinations or entirely go out for a new one, which is now much easier.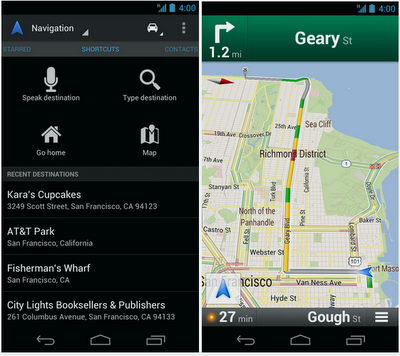 Google has also introduced high-resolution map tiles for smartphones and tablets that support higher pixel density including the Samsung Galaxy Nexus, Galaxy S II and more. For users who already have any of the aforesaid phones can enjoy crisp images, beyond images you would also find better zooming and panning capabilities, as well a less cluttered map than before.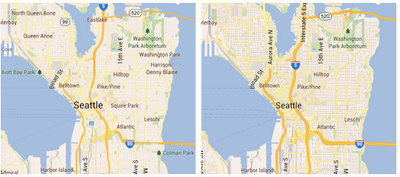 Public transit options can now be prioritized, allowing users with an option to choose their preferred mode of commuting i.e. subway, bus, tubes etc. You also have an option to choose the kind of directions depending on the best route, fewer transfers or less walking. Public transit directions, schedules and updates are available across 475 cities worldwide.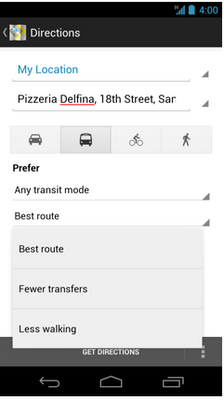 Download Google Maps 6.5 for Android from the Google Play Store.
Scan the QR Code or click the image to download.
via Google Blog