HomeShop18 India's TV Sales and Web Sales platform is cheating Customers by NOT HONORING Discount Gift Vouchers received on previous purchases.
Please have a look at the Gift Voucher and the Order for a Mobile Phone on HomeShop18.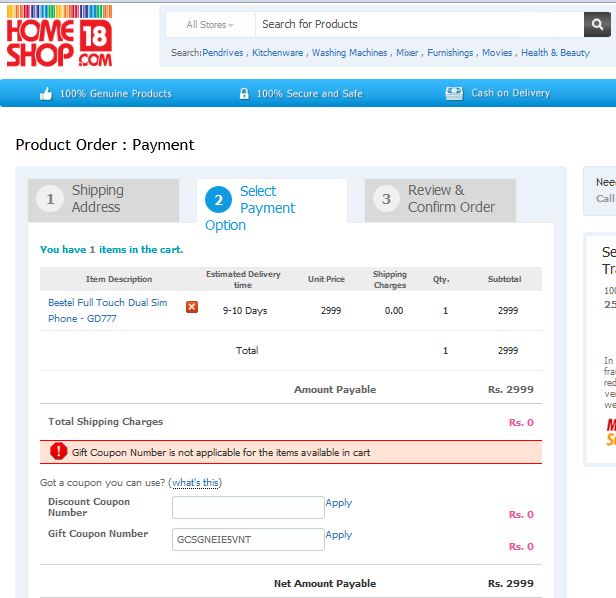 The above shown Gift Voucher was received on 30 March 2012 by Courier with an expiry date of 31 March 2012 (1 day's usability).
Upon ordering a Mobile Phone on the homeshop18 website, the Gift Voucher is not being accepted. Please check the Screenshot of the Order.
On calling Customer Care (better be called Customer Harassment Department), the Customer Care Executive and her Supervisor said they reserve the right to change the terms of the Voucher anytime and would not honor the Discount of Rs.200/- on a Mobile Phone. Surprisingly, the Terms and Conditions of the Gift Voucher do not state anything to that effect.
Buyers, Beware! HomeShop 18 is taking you for a ride by not honoring their commitments. If you have suffered at the hands of HomeShop 18 or if you feel taking an ethical stand is right to protect buyers from fraudulent Sellers like HomeShop 18, share this post.