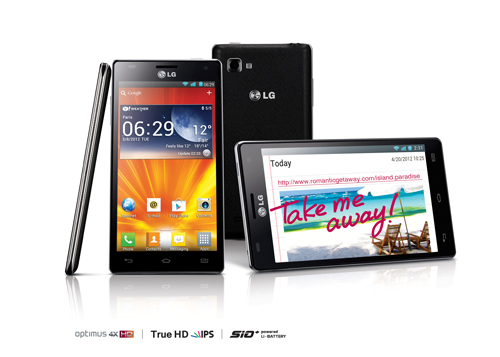 LG Electronics, a global giant in modern technology and mobile communications, has launched an innovative campaign by the name 'Smartphone Idea Camp'. This campaign is a 'consumers connect' initiative which would be conducted online. During the campaign, LG would invite consumers to submit unique app, feature, concept, service, design, UI ideas that they desire in their phones. The best ideas would get incorporated in LG's future smartphone line-up and also win prize value of Rs. 15, 00,000.
The 2 month long campaign, which kick-starts today encourages tech enthusiasts to share their innovative app feature concept, service, design, UI ideas on the Smartphone Idea Camp page.The contest would be open to all Indian residents, and the entries would be evaluated on the basis of imagination, creativity and utility.
 "We at LG firmly believe in constant innovation and this contest allows our consumers to showcase their creativity and talent. The Smartphone Idea Camp is an excellent way to gain inspiration from the imagination of the mobile phone users and tech enthusiasts. It helps us gain a better understanding of the demands and desires of our consumers and gives us a first-hand insight into their minds. For dynamic products like mobile phones, it is extremely important for us to be in direct contact with our consumers in order to understand what exactly they are looking for and, therefore, add value to their lives", says Sanjay Maheshwary, Business Head, Mobile Communications, LG India.
Today, smartphones have come a long way from where they started out. The hi-tech smartphones allow consumers to multi-task with unbelievable ease. Quad core processors, cloud gaming and GPS enabled search engines are the latest rages in the mobile world. Near Field Communications is another technology that is all set to take the mobile market by storm by this year. The umpteen features and innumerable apps that come pre-loaded with the smartphones also help make consumers' lives easier.
The consumers too have changed rapidly, with more people now opting for a smartphone than a basic feature phone. The smartphone market is growing at an incredible pace, and a large chunk of the consumers now use their smartphones to surf the net, book air tickets, play games and watch 3D videos. The changing perceptions and the rising consumer demands is a constant motivation for smartphone makers to innovate.
The advent of social media has completely shifted marketing trends and it is getting increasingly important for companies to have better connect with consumers through such platforms rather than simply spending millions on mass media. Consumer connect initiatives help companies reach out to a wider set of audience in an intimate way and keep pace with the fast changing demands and needs of the consumers.
Today, a brand is judged not only by the services offered by them but also by the initiatives taken by them to bond with their consumers. LG understands that as a company it cannot confine itself to its corporate space but must reach out to their consumers. Smartphone Idea Camp is one such initiative by LG to fashion a bond with their consumers, and take their help in developing something unique.