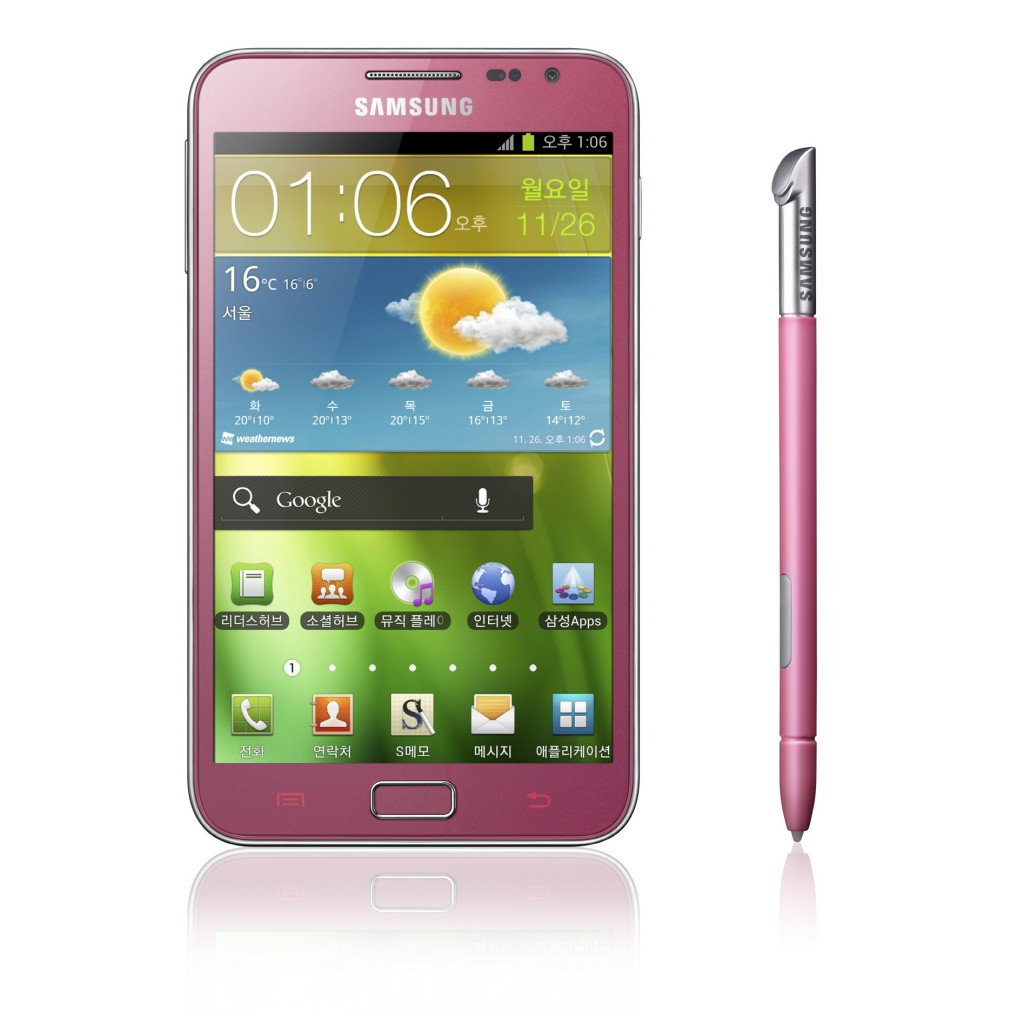 Korean smartphone manufacturer Samsung has introduced the 'Berry Pink' Samsung Galaxy Note in South Korea. The launch of the vibrant pinky handset has its prime focus on female users and the youth as it flaunts a peppier vibe. We still await more details on the availability of this new variant across regional and international markets, for now its just Korea. Not to forget the super stylish pink "S Pen" and the optional pink protective case that adds more fun and glamor. The smartphone would soon join its other variants i.e. Black and White, providing users with an option to wear the skin they like. On the innovation front we have already seen Samsung constantly over delivering to user demands and needs, which also includes the Premium Suite of Apps that are especially designed for the Note and would be accompanied along the Android ICS 4.0 upgrade.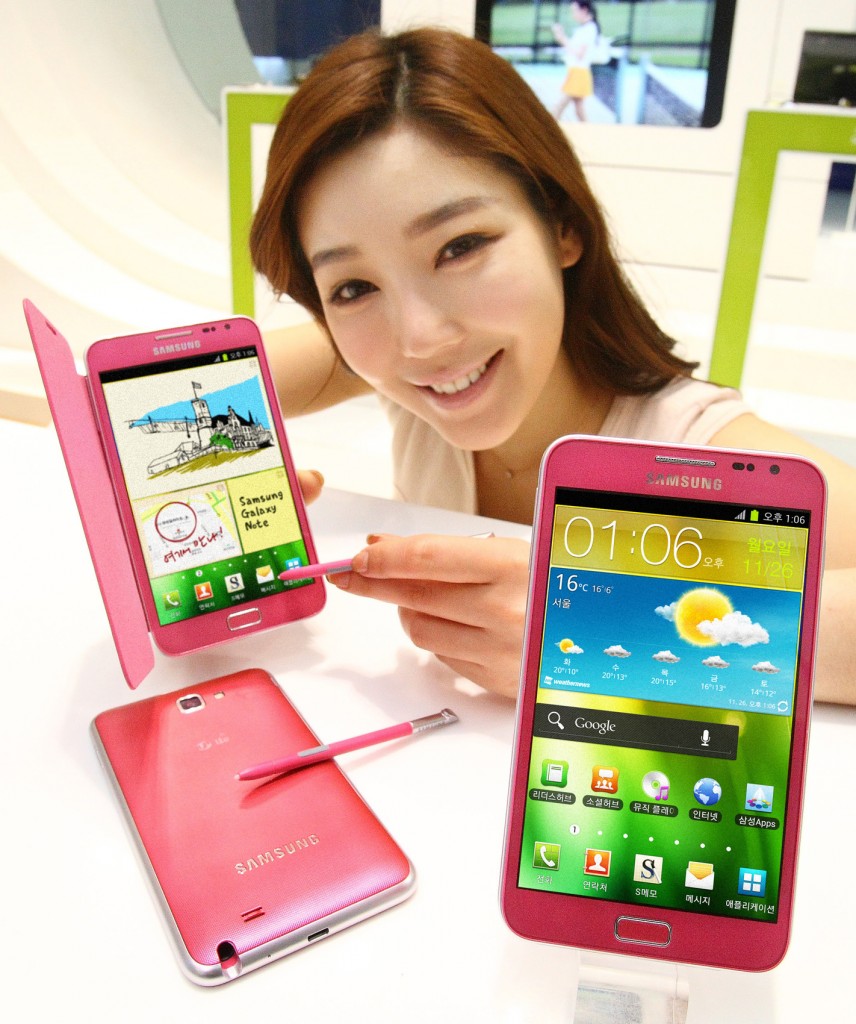 (Samsung Galaxy Note 'Berry Pink')
An interesting catch to the images showcased on the launch of the 'Berry Pink' Note include the Android ICS interface, which can be identified by the presence of the 'Search Widget' as it is not the same for Android Gingerbread devices. Keeping in mind that the Note is already due for its upgrade to ICS 4.0, it isn't mind blowing to see the new interface as a part of the latest release. Lets hope that it makes through fast or even earlier than the tentative dates. Females who were dying for that pinkish girly touch have a new option added to their kitty if they still haven't bought a phone till now.
The Samsung Galaxy Note is an awesome Tablet-Phone that I would recommend to all our readers, it has over 5 Million units shipped globally and still counting. You can check out the complete specifications by clicking here.
via Samsung Tomorrow