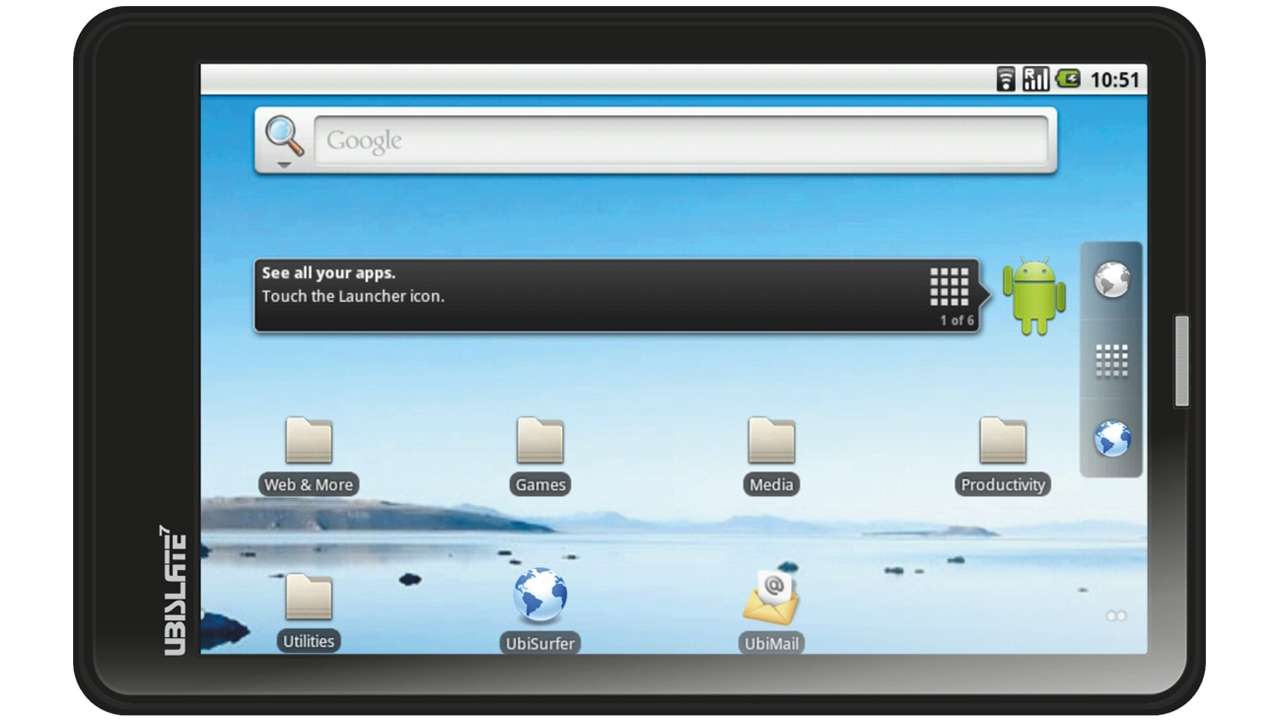 The much awaited 'AAKASH' Tablet is now on sale for just Rs.2500/-. Delivery is within a week of Order. No prepayment is required while ordering, you can pay Cash-on-Delivery.
Aakash is a 7″ Touch Screen Tablet equipped with :
* an ARM 11 – 366MHz Processor with a HD Video Co-Processor offering a resolution of 800×480 pixels,
* 256MB RAM,
* 2GB Flash Memory for Storage of Content,
* a SD Card Slot for increasing Storage capacity upto 32GB.
* a 3.5mm Audio In & Out Jack
* 2 Standard USB Ports for connecting USB Flash Drives, USB Keyboards, etc.
The Tablet supports WiFi and runs on Android Version 2.2 (Froyo) and is equipped with a 2100 mAh Battery. Free as well as Paid Applications for the Aaakash Tablet are available, in plenty from the Android Market.
An upgraded version of the 'Aakash' Tablet renamed as 'UBISLATE 7' is is likely to be availabile in late January 2012. It is also being pre-booked now for Rs.2,999/- without any pre-payment.
The 'Ubislate 7' offers the following improvements over 'Aakash':
* a faster Cortex A8 – 700 MHz Processor,
* newer and better Android 2.3 (Gingerbread) Operating System Software,
* a higher capacity Battery of 3200 mAh,
* Support for GPRS as well as WiFi and
* SIM Card support for Mobile Phone functionality
The 'Ubislate 7' definitely seems worth waiting-for.
Both the Tablets are being offered with useful optional accessories viz. a Car Charger and a Carry Case with an integrated USB Keyboard for faster typing.
Interested! Most of us are. Find out more at http://www.aakashtablet.com/