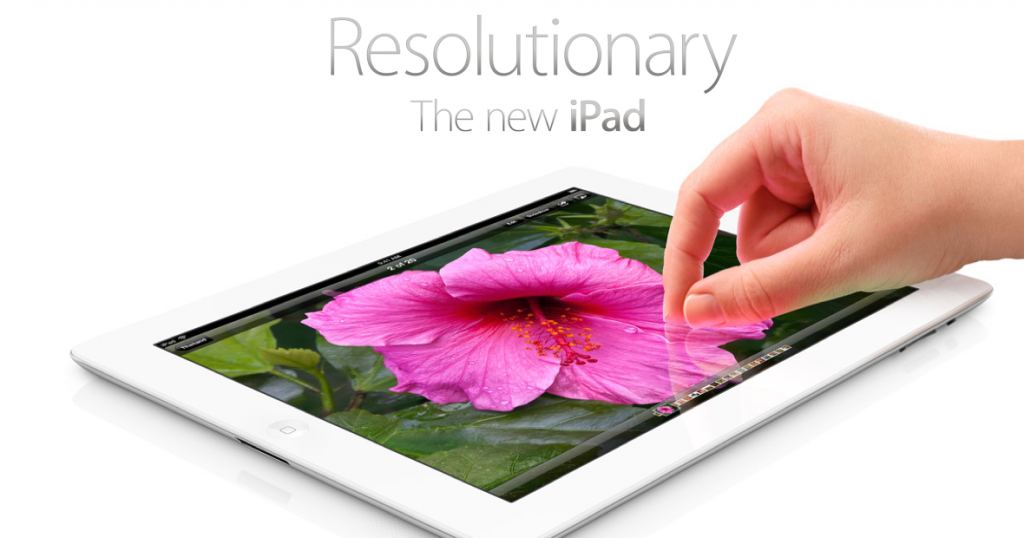 The Question "When is the Apple iPad 3 launching?" had been a curiosity hustle for each one of with endless rumors popping up even minutes before the grand iPad 3 launch event at San Francisco today.  The new Apple iPad has loads of new stuff that would make all geeks and gadget lovers to buy the amazing device. The new iPad launch event had kicked off with the sales flow comparison of the PC market V/s iPad 2 sales in the previous quarters, captivating the vision of the iPad to leap forward and be the to replace PC's in the future. We see great some changes both on the hardware and apps front that were significantly expected out of the device, it includes a 9.7-inch retina display (2048 x 1536 pixels), 5MP iSight camera with support for full HD Video recording up to 1080p, Front FaceTime VGA camera, A5X Dual-Core Processor with a Quad-Core GPU, 4G LTE support, Wi-Fi Hotspot and improved battery run time. Currently we see both the Wi-Fi and Wi-Fi + 4G variants being rolled with the internal storage capacity of 16GB, 32GB, and 64GB. The new iPad 3 is slightly heavier than the predecessor.
The new Apple TV was another announcement that was made, which now supports 1080 Full HD Video and remains constant on its price of US $99.
iPad 3 would be available across carries AT&T and Verizon in the US with the Wi-Fi only models of 16GB at $499, 32GB at $599 and 64GB at $699, while the Wi-Fi + 4G models of 16GB at $629, 32GB at $729 and 64GB at $829 respectively. Apple has already started taking pre-orders for the product on their website. Early adopters get an advantage to get their new gizmo engraved and shipped to them free. You may choose among 2 available colors either white or black, with the limit of 2 iPad's per customer.
To pre-order the new iPad, click here. Stocks hit Apple retail stores starting 16 March 2012.
The estimated battery run time lasts close to 10 hours over Wi-Fi, while being 9 hours over 4G LTE networks.  It is also supports backward compatibility to 3G in the US.
Voice Dictation, a minimal introduction to the feature pretty much the same as Siri (the virtual voice assistant over iPhone 4S), which supports 4 languages i.e. English, French, German, Japanese. iPhone 4S users can also the apply new update to iOS 5.1, which was earlier announced at event that adds Japanese support to Siri.
Keeping in view that everybody would not be able to afford new iPad, the price for iPad 2 has been slashed and starts at $399 . So, people who love Apple products can catch up on this latest offering that they have.
For detailed information and more details you visit the device specifications page. We still need to know a lot more, as the product has much more information to cast in future. We would to keep you posted on the same. Please do share your views and feedback with us.