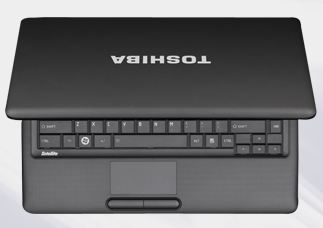 PROS :
The Windows Experience Index (WEI) for this Notebook is given below. The Windows Experience Index is a broad benchmark to check how well Hardware Components run Windows 7 :
*Processor : 5.8 out of 7.9
*RAM : 5.8 out of 7.9 (almost standard on all 4GB configurations)
*Graphics with Aero : 3.6 out of 7.9
*Gaming/3D Graphics : 3.3 out of 7.9
*Disk Transfer Rate : 5.8 out of 7.9 (almost standard on all current HDD configurations)
The Windows Experience Index of this Toshiba Notebook puts to shame the performance of any Netbook on the Market, considering this Unit is priced at a level equivalent to a Netbook with an External DVD Writer. Its Processor Performance WEI is also just 10% lower than that of a Second Generation i3 Processor based Notebook.
Overall performance for day-to-day and office productivity applications is Excellent.
The Battery Run-Time after 3 Charge/Discharge Cycles for DVD Playback is 2.5 Hours. Will be slightly higher for standard non-multimedia applications.
The On-Screen Quick-Launch Keys and Synaptics Touchpad are very convenient.
Storage Capacity is Huge at 500GB.
The Intel GL40 chipset is approx. 4 years old but is very stable.
CONS :
1. The Notebook has only 2 USB Ports which is 1 short of competing models. You have to connect a USB Hub if you need more USB Ports. You also have to pay ~Rs.10,000/- more to get a single USB 3 – Superspeed Port based Notebook.
2. The inbuilt Webcam has a VGA resolution whereas other expensive Competitors offer a 1.3 Mega Pixel Webcam.
3. The onboard LAN Port is 10/100 Mbps, some of the more expensive Notebooks offer a Gigabit 10/100/1000 Mbps Port instead.
4. There is no HDMI output Port for connectivity to LCD TVs.
5. More Expensive Notebooks also come with Windows 7 and Device Drivers pre-installed, which is highly recommended.
CONCLUSION :
A Notebook with Outstanding Value and Performance. Will recommend this Model to anyone wanting to purchase a Notebook/ Netbook in a budget of Rs.20,000/- for running Day-to-Day and Office Productivity Applications.
Also strongly recommend upgrading the System RAM to 4GB from 2GB for faster performance(will cost under Rs.1000/-), purchasing a Genuine Windows 7 Home Basic/Premium 64 Bit Operating System with Media (~Rs.4000/- and ~Rs.5000/- respectively) and an Internet Security Application (Kaspersky Internet Security 2011/2012 ~500/-).