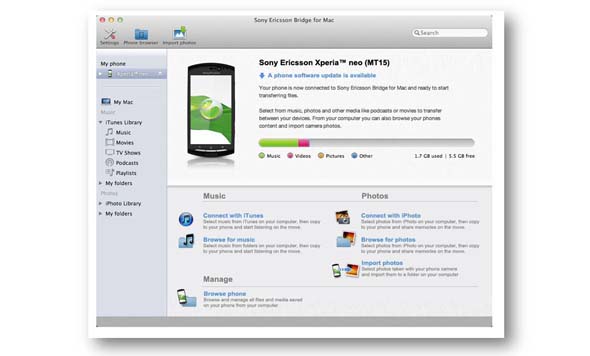 Sony Xperia users have a reason to celebrate, as 'Sony Ericsson Bridge for Mac 2.0' would allow users with SW Update functionality on a Macintosh. Users who were earlier using Windows Software or PC Companion to update their device can also update it using this utility. The app would serve great convenience as users would not have to switch systems to update their smartphones.
Bridge for Mac is a simple and easy to use application for adding and synching new media including Movies, Music, TV Shows, Images and Playlists using iTunes. It also support direct transfer via mass storage and iPhoto.
For users who are new and have not yet experienced the app may download it using this link. The app requires Mac OS 10.5 or higher.
Hope for an early release to share my experience with everyone ! 😉