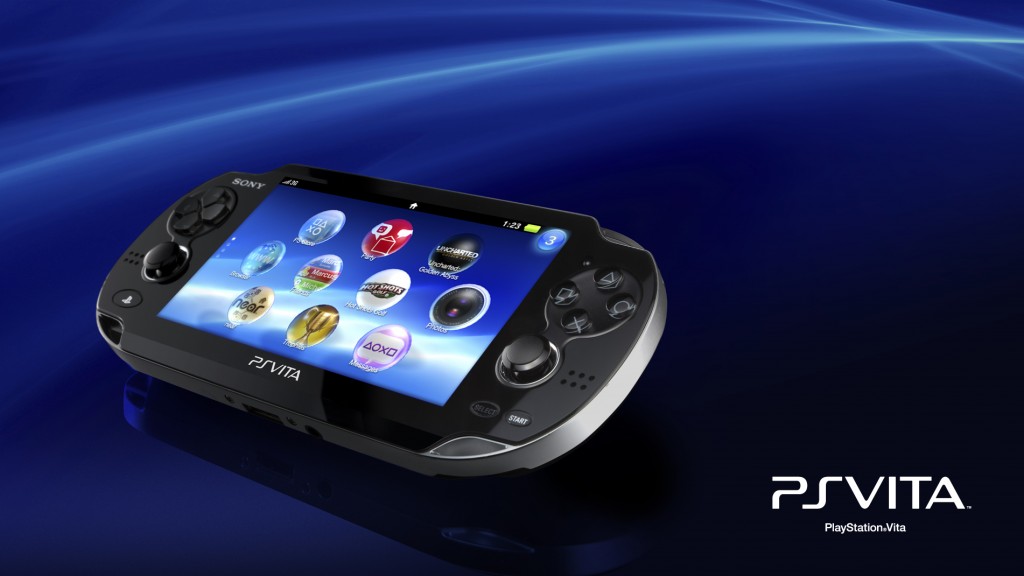 Sony recently launched it handheld gaming device the Sony PlayStation Vita also popularly known as the PS Vita with its initial release in Japan. The date is nearing closer as the product would be available across all major regions by 22 February 2012.  The device is a successor of the highly acclaimed and everlasting Sony PSP with more bells and whistles added to its kitty. It features the ARM Cortex A9 processor with optional 3G support that provides non-stop connectivity for both gaming and social communication.  The touch interface on the new console adds the flare that the older PSP was missing, not to forget the addition of a front and rear camera to the device while meeting essential features like Wi-Fi, GPS, and Bluetooth.
Sony PlayStation Vita (PS Vita – PCH-1000 Series) Quick Specs:
ARM Cortex A9 Processor
5-inch 16 million colors OLED multi-touch screen (960×544 pixels)
128MB Dedicated Video RAM and 512MB RAM (excluding video)
2 Models – Wi-Fi + 3G (PCH-1104) / Wi-Fi Only (PCH-1004)
Rear Touchpad
Front and Rear Camera
Built-in Speakers and Microphone
Bluetooth, Wi-Fi, 3G (optional), GPS (optional) connectivity
PSP Vita card and Memory card slot
Multi-purpose communication port for USB, Charging etc.
Audio formats supported: MP3, MP4, WAVE
Video and Photo formats supported: MP4 (H.264/AAC), GIF, JPEG, TIFF, PNG
Li-on Battery DC 3.7V 2210 mAh
The much awaited is planned to release across Europe, Africa, the Middle East and Australasia from 22 February 2012.
The Wi-Fi only model is priced at €249.99 while the 3G + Wi-Fi model comes at a price tag of €299.99.
View complete specs at : Sony PlayStation Vita Specs