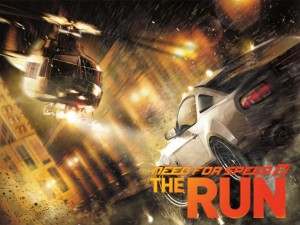 Calling Out all Racing Fans back, your favorite gaming sequel is all back with loads of action and entertainment.
A prohibited race across the country to gamble over big money. The only way to get your life back is to be win the race.
Playing this game needs brilliant driving skills to battle world's best drivers on the most treacherous roads. A game with no speed limits, rules or allies.
Need for Speed The Run, makes you experience the dense urban centers, icy mountains and the narrow canyons at intoxicated speeds, while trying to evade the persistent cops on fire.
NFS: TR Developed by EA Black Box and Published by Electronic Arts, was released in US on 15th Nov, 2011. The game has been rated "Teen" for PC Download, PC, Playstation 3, Xbox 360 whereas rated "Everyone 10+" for Nintendo 3DS and Nintendo Wii.