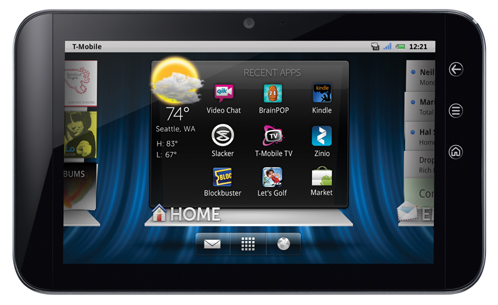 Dell Steak 7 owners need to rejoice as the Dell Streak 7 gets an update that would help resolve performance issues and bugs on the smartphone. The device was recently updated to Android 3.2 (Honeycomb) back in October 2011. The update would resolve majority of issues and is complete package that needs to be installed. It takes care of sound related concerns while being connected to a docking station and producing choppy noise. Besides the aforesaid issue the package would solve minor bugs and will help improve the overall device functionality.
In order to update the device please follow the steps below:
Backup entire data prior to the update
Download the update package via Dell:  Download Link
For convenience you may rename the file to "Update.pkg"
Connect the device in mass storage mode and copy the installer package on the root directory of the SD card.
Safely remove the device and turn off the Dell Streak.
Starting the device in recovery mode:  Keep the volume + button pressed and power of the phone. Keep the keys pressed until you see recovery menu.
Select the Update.pkg file that you placed on the SD card.
Select Software upgrade using volume keys and camera button to select. Be patient, as it will take a while.
Congratulations your Dell Streak 7 has now been updated.
Restore your data and enjoy.
A big thanks to "sainthooligan" for sharing the news.  via [AndroidCentral]