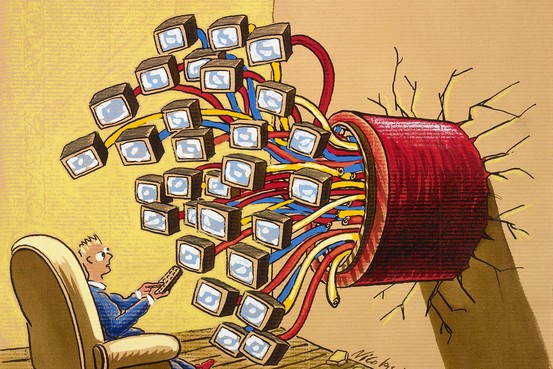 Content Aggregation Applications are the most trending applications on Internet today.  Content Aggregation Applications are applications which allow Users to read about Latest Topics and most Popular Posts of their choice on the Net without searching for the same across multiple sites.
Content Aggregation Applications/ Apps aggregate Topics of Social Interaction display the same on using Social Readers on Social Media Networks like Facebook, Google+, Orkut, Four Square, Twitter, etc. .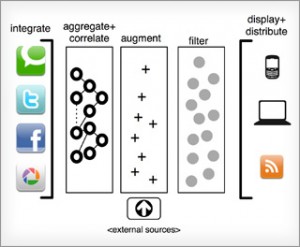 Some of the most used News and Business News related Social Reading Applications are The Wall Street Journal, The Guardian, The Washington Post Reader.
How Social Reading Apps revolutionizing the trend in Media? How Users consume Content through various Media?
The answer is via Content Aggregation, its Syndication and Delivery through Social Readers/ Social Reading Apps.
Content posted on Social Readers/ Social Reading Apps are visible to Users as Feeds, Timelines, Activity, etc. This allows Users to view Content on the basis of their Personal Interests and similarity of Topics.
The Users actively engage themselves while reading the Posts on Social Reading Apps and make them more meaningful by liking and commenting upon the Posts.  This feature makes the Posts more desirable for other Users to read and engage with.
From the perspective of Social Reading Application Developers, the more tie-ups they have with Content Aggregators, the better it is for their Application(s). Multiple tie-ups with Content Aggregators extend the reach of their Applications to a much larger Target Audience and across multiple Social Media Networks. This gives them the opportunity of being more Profitable with more Advertising Revenue coming to them.
Social Content Aggregation is available outside the Facebook platform as well. The Apple iPad favors this the most and has a host of applications like Flip Board, Pulse, Zite, Livestand to name just a few.
All over the World, every day, a wide range of New, more Powerful and more Affordable Media Consumption Devices are reaching Consumers in the Form of Tablets, Large Display Phones, EBook Readers, etc.
This has created an opportunity for Application Developers for developing Social Reading Apps and Content Aggregation Apps based upon the Free, Free-to-Try and Subscription based Models in the nearest future.